Good moooooooorning! (I just sang that out loud by the way.) I have never been the kind of girl who sings about mornings being good. BUT this one is SO good. I'm sitting here with my coffee, reading lovely blogs after 8 whole hours of sleep. In a row. Call me a morning person :)
Now let's talk about how it's Friday! I have an entire field trip weekend to fill you in on.
Last Friday started with birthday dinner at PF Chang's, where I was thrilled to find a flourless gluten-free chocolate cake. Yes please! It was rich and delicious... and I ordered it with a cup of black coffee. Yep. I'm officially 26 going on 52.
Lily was the only one we ended up with a picture of at PF Chang's. I love how she stares at her daddy!
Two of my favorite friends came from Missouri on Saturday and it was lovely!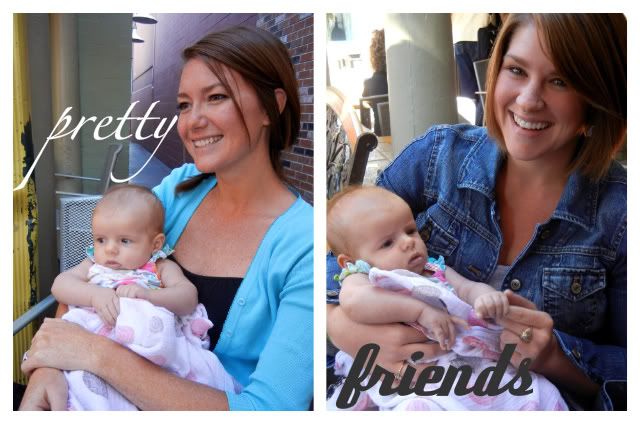 I met Melanie and Megan freshman year of college in the dorms and we all ended up living together again senior year. It's so crazy to think this trip actually celebrated SEVEN years of friendship. Sorry to age you ladies but it's true :)
The weather was gorgeous for their visit! We hung out on South Pearl Street (where Hunter & I dream of living some day), had coffee at Stella's (my very fave) & made my Saturday Sugar Mama cupcake delivery to The Ruffly Rose.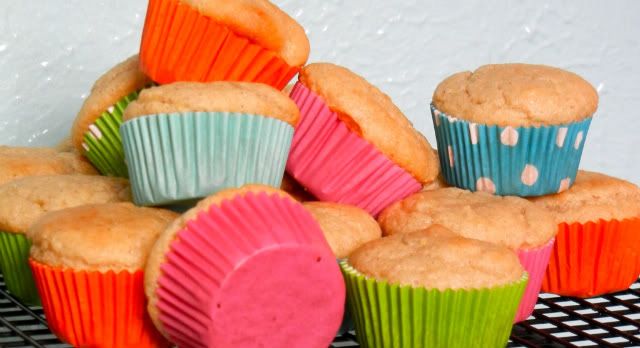 Sunday we hiked and went to Blue Bonnet (our favorite Mexican restaurant) for dinner. Such a wonderful weekend full of field trips! Love you sweet friends :) Thanks for coming to Denver!
I've got another fun Friday planned with my lovely sis and since I'm way more rested than I ever thought I would be again, it should be good :)
What did you do last Friday? What are your plans today? I would love to hear about your fun!