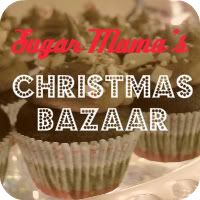 Remember how I said I want to be a
better steward
of our money by being more intentional and responsible with my spending? Well, step one went well. Sugar Mama just made a bulk order from
Sweet Earth Chocolates
that is 100% gluten free, vegan, organic AND
fair trade
!!
Ready for Step 2?
Buy more handmade of course
!! I do
love
handmade but I'm guilty of waiting to buy gifts until the last minute and then finding something quick & cheap at Target... VERY guilty. You might see a pattern forming here but again I just need to be more
intentional
.
So this Christmas I set a goal to either make or buy handmade for every single gift. And I'm encouraging you to do the same!! My friend
Ashley
asked me to be a part of her Holiday Craft Fair and I was inspired to create something similar here at go greeno.
Starting Novemeber 2nd and running through December 24 you can do all of your holiday shopping here! I will showcase my favorite shops so that they are just a click away. Easy as that :) So fun huh!?
PS: Do you have a shop that you think would be a good fit? I would love to have you join the fun! Email me: sugarmamabakeshop@gmail.com
{I'm linking up with Life Made Lovely because handmade crafty Christmas gifts are oh so lovely!!}